2018 results: 40% increase in sales and success in foreign markets
The year 2018 was an exceptional one for us in many respects, and we'd like to share the most important moments with you.
Let's begin with a historic milestone: According to initial unaudited financial figures, Easy Software reached sales last year of nearly 137 million CZK (5.3 million EUR), amounting to a year-on-year increase of nearly 40% – our best result since we've been in business.
Rising demand for project management tools
What do these numbers tell us? That demand for online project management tools is on the rise, both from large companies as well as from small and medium businesses. There are currently upwards of 3,500 companies using our Easy Project system with some 150 to 200 thousand users, making us the largest domestic provider of online project management tools.
Demand in foreign markets is also increasing. Germany was by far the most successful market for us in 2018, followed by the Czech Republic, France, Hungary, Italy, the United States, Spain, Poland, and Great Britain. We also achieved success in Asian markets, particularly in Japan, Korea, and Russia.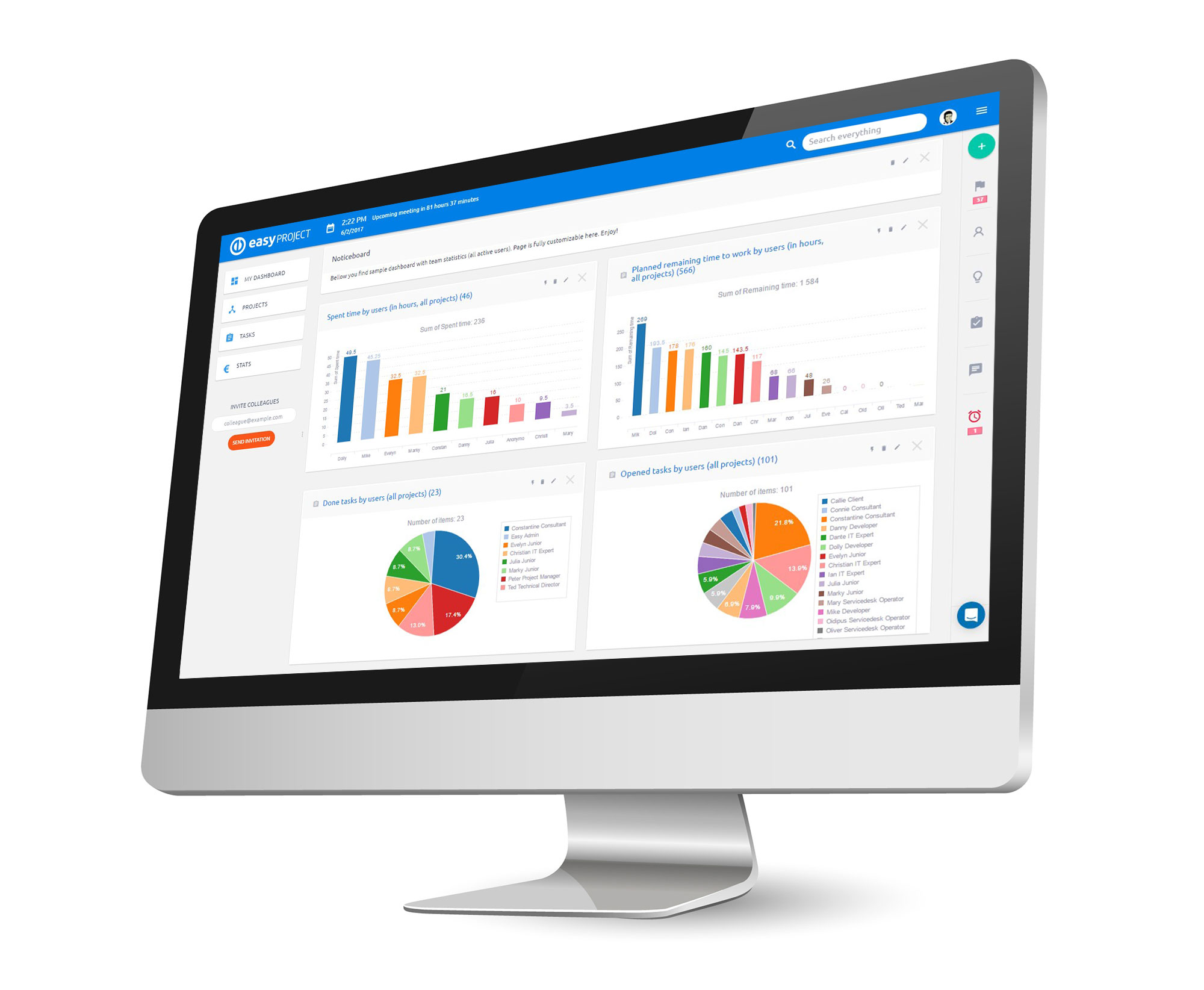 Easy Project
2019 – product innovations and foreign growth
We want to continue expanding abroad. In the medium-term, we're planning to open our own branch in Japan, and we also intend to focus on key markets within the European Union, namely Germany, Italy, France, and Spain, which are enormous compared to the Czech Republic and can be readily served from our Prague branch. Moreover, we share a similar mentality with these countries.
We're also working on product innovations for this year, such as a lite version of the Easy Project system, thanks to which users will be up and running in no time without having to first learn or configure settings. And we're not idling about when it comes to large companies either – we've created Business Intelligence, a tool for monitoring project efficiency in real time and in the context of all key financial indicators.
Author: Ondřej Šťovíček, Lukáš Beňa